Translate this page into: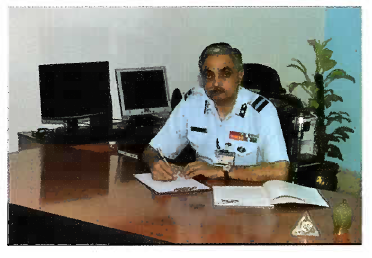 The past six months have brought in certain changes in the journal office. The editorial board has been reconstituted and has members with specific duties & responsibilities. All these efforts, I am sure, will take this journal to greater heights. This journal showcases the progress and development made in the multifaceted specially of aerospace medicine in India
The issue has an assortment of articles, which will be of interest to our readers. Hypoxia at high attitude is an inescapable problem for our troops. Dwelling into this topic further, an article on gene expression at high altitude is presented in this issue. SD continues to remain one of the important causes of military aviation accidents. An interesting article relates to mental workload assessment during IMC conditions. As NVG operations are going to play an important role in future combat, an article highlighting the importance of training on these devices and their usage in field operations has been included. NIHL is another area of concern in aviation and included is an article that lays stress on its prevention and management. This issue also has a teaching series on ECG abnormalities for our budding aviation medicine practitioners.
It is my privilege as the Chief Editor to urge all the society members to keep up the research work and to share the results with all through this journal.
Jai Hind!
Show Sections